Clash Mini Ranks
Apprentice

Apprentice 3
5
Apprentice 2
25
Apprentice 1
50
Silver

Silver 3
75
Silver 2
100
Silver 1
150
Gold

Gold 3
200
Gold 2
300
Gold 1
400
Diamond

Diamond 3
550
Diamond 2
650
Diamond 1
750
Master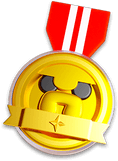 Master
900
Grand Master
Grand Master
1000
Legendary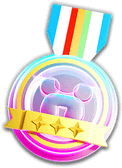 Legendary
1200
About Clash Mini Ranks
Clash Mini has several ranks in the game that you can achieve by playing in the Ranked game modes. When winning ranked matches, you get trophy points that contribute to you reaching the next rank.
Clash Mini also has some perks for getting to higher ranks. For example, during Season 1, if you get to rank Silver 3, you unlock the Healing Temple board that you will occassionally play on. This board has a special Healing Star on a square and when a unit is on that square, they heal 1 HP every 2 seconds. You also unlock the Electro Valley board that has a Supercharger square, which gives the unit on it 6 energy at the start of the battle. Once you reach Gold 3, you unlock yet another board, called Banquet Hall, that has a Magic Mirror special square. When a unit is placed on this spot, the unit is duplicated into two units and then each is given -60% HP.
There is also the main purpose of ranking higher: leaderboards. Each season, all players compete to see who can get the most trophy points and rank the highest. This leaderboard is viewable in-game on the Leaderboard. When a season ends, everyone will be reset back down to 0 trophy points and will start the competition all over again.