Full Counter AQ Control v4.5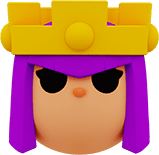 Created by Arch
Updated Feb 24, 2023
A versatile three-elixir deck that counters every mini and hero.
Deck
Avg Cost

3
Avg DPS

1.1
Avg HP

21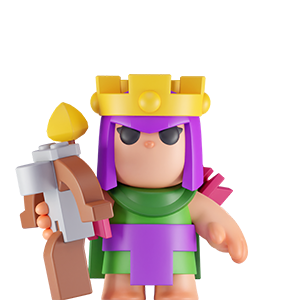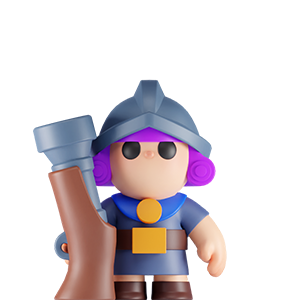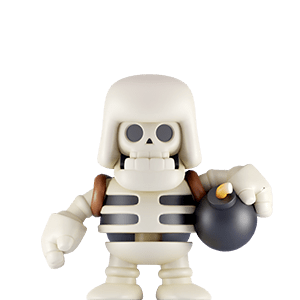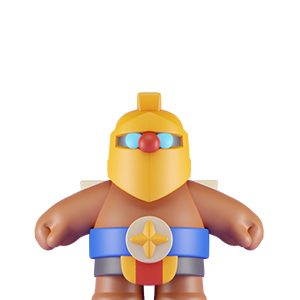 Guide
HERO & MINIS ROLE*

Archer Queen (Main Damage)- A hero that melts all HP it hits. This deck has high defense and control which allow her to deal damage while staying hit-free.

Musketeer (Main Control)- best mini to counter melee minis and heroes (Barbarian King, Skeleton King, and the Monk), and to keep them away from the Archer Queen.
Upgrade Order: 2s > 1s (3s optional)

Giant Skeleton (Sub Control)- best mini to control the frontline.
Upgrade Order: 3s > 2s > 1s

Golden Giant (Tank)- best mini to hold the enemy during the Giant Skeleton skill. And damage receiver against rear attacker (Archer and Miner).
Upgrade Order: 2s > 1s (3s optional)

Valkyrie (Anti-Regen)- best mini against healer (Healer Ranger and Battle Healer) and swarm (Witch) deck.
Upgrade Order: 3s > 2s > 1s

Mini Pekka (Hero Killer)- best mini against skill-based hero (Countess, Wave master, Royal champion, Shield Maiden, and the Monk).
Upgrade Order: 2s > 1s (3s optional)

---------------------------------------------------------------------
PHASING*

1st-2nd Round: in the first round, you will base your deck on the enemy hero, in a melee hero, pick the Musketeer and Golden Giant or the Giant Skeleton, in skill-based, pick the Mini Pekka and Golden Giant, then upgrade them to unlock abilities and gizmo.

(In choosing Gizmo; Sauna, Pancaker, and King Tower are the least effective in this deck, so it is not recommended to pick those said Gizmos.)

2nd-3rd Round: in this round, you should have a gizmo based on the enemy deck (ex: Muncho Puncho>melee, War Toot>immunity, Saint Mirror>backline). Adjust your minis selection and formation if the enemy uses a backline attacker, healer, or swarm.

(In upgrading order, if it is a melee hero, prioritize the Musketeer then the Giant Skeleton, if skill-based, prioritize the Mini Pekka, and if it is a healer or witch, then prioritize the Valkyrie.)

3rd-5th Round: in this round, always change the formation of your deck and continue to upgrade the minis you need. If the enemy has Royal Champion, Wave Master, or Artillery, keep the Archer Queen and Musketeer away from each other and to the frontline. If the enemy has an Archer or Miner, put one-two mini in the back, then keep the Archer Queen farther from Archer than the Musketeer (to quickly activate the Archer Queen skills).

---------------------------------------------------------------------
MODES*

DUEL: always focus your upgrading order based on the hero or mini that needs to be counter. Take note that you do not need to play all your cards as you need to max specific minis to counter one deck. Positioning is important in Duel to counter the enemy formation, choose gizmo wisely based on the enemy deck.

RUMBLE: since you will face your enemy once or twice, positioning should be easy by moving your deck side to side. Reroll is important in this mode to quickly change all your playing cards based on the enemy hero as you will encounter different heroes and decks, so it is important to save your reroll for big changes to your counter strategy (Tips: at the end of the 1st round, check all the heroes in Group A & B to plan ahead what minis and gizmo you will prioritize). Use gizmos that will be effective in different types of battles like Elixir Collector to survive till the last round.

---------------------------------------------------------------------
STRENGTHS* (easiest to counter)

- Melee Heroes: since your deck loads a lot of controls, their HP will melt to zero before they even close the gap between your AQ. Most melee deck uses Archer and Miner, proper positioning can easily counter rear attacker and can be used to quickly activate all the AQ skills which can become advantage to yours.

WEAKNESSES* (no specific mini to counter)

- Enemy Backline: in case the enemy relies on their backline, your goal is to quickly pulverize the frontline to start the AQ to attack the backline. If the enemy use healer or witch to increase their defenses, quickly deploy and max your valkyrie to clear the frontline faster. If the enemy has Archer, let the Queen be targeted to quickly activate all of her skills. Proper Gizmo is also crucial to easily counter the backline such as Training Camp that melt the frontline HP, Artillery for wipeout, and War Toot for immunity against Electro Wizard and other controls.

THREATS* (cannot be avoided)

- Poor shuffle card.
- Gizmo selection is irrelevant to your needs.

---------------------------------------------------------------------
This is a three-elixir deck, meaning all your units require three elixir costs to play. This deck will maximize the elixir consumption per round, although there is a downside where a two-elixir deck can acquire gizmo in the first round. The stats of three-elixir units is enough to compensate for the lack of a gizmo in the first round.

This deck guide provides detailed information to lessen the trials and errors of using this deck which cost you trophies. It also has updates on changes to minis and strategies to fully counter every mini and hero using this deck, which allows you to easily trigger the win streak and reach 3000+ trophies.

(Take note that you can still lose if the enemy may surprise or outwit you, or if the card shuffle and the gizmo selection are not favorable to you.)

With enough experience and understanding using this deck, you can fully counter every mini and hero with ease. Still, although it is a versatile deck, choosing the right gizmo is crucial to counter every deck. So, If you find this deck useful and effective, don't forget to rate this Full Counter AQ Control deck guide, good luck and enjoy the win streaks!
Gizmos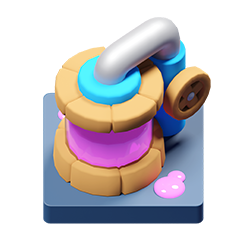 Elixir Collector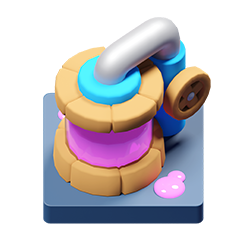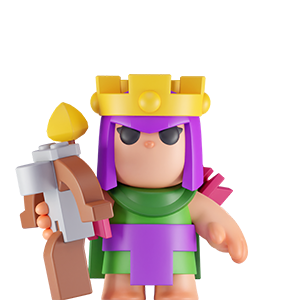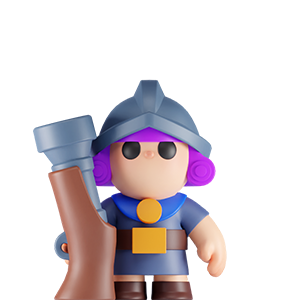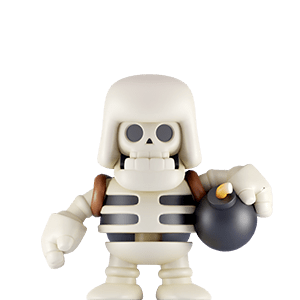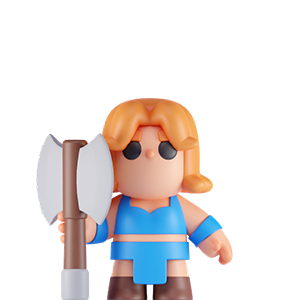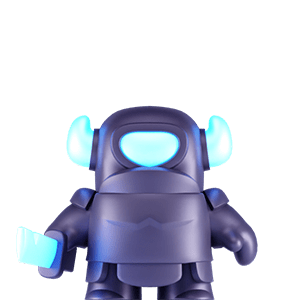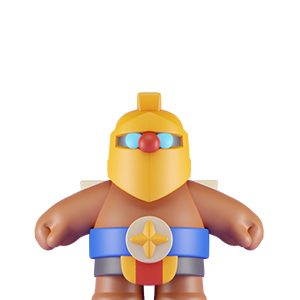 Elixir Collector is the best Gizmo especially in Rumble Mode to quickly deploy all your units and to increase the number of minis to upgrade.

It can also serve as a defense structure by placing it around your ranged unit to increase the defenses.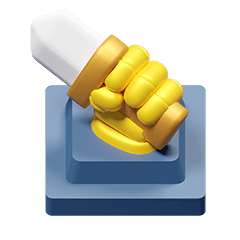 Training Camp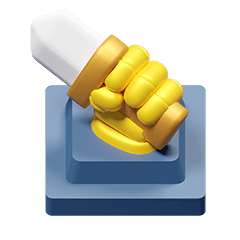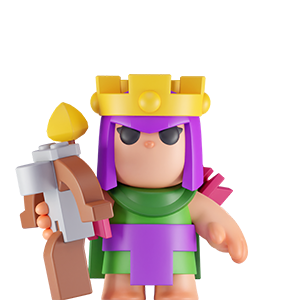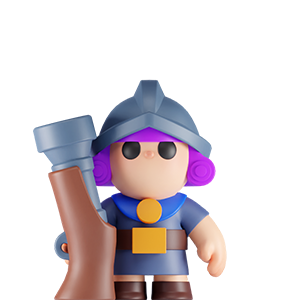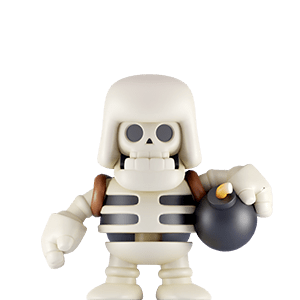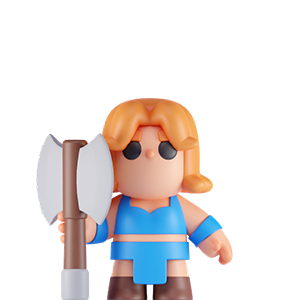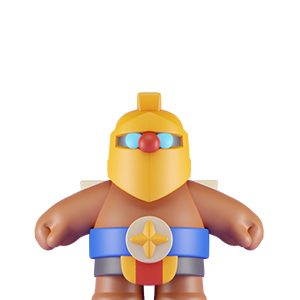 Training Camp is the best Gizmo against skill-based heroes to quickly finish the round before they get stacked, by boosting the attack damage of your two units (AQ & Musketeer.

Don't forget to place two minis in front of the ranged unit to block the first damage as the enemy might counter the formation.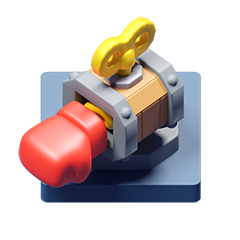 Mucho Puncho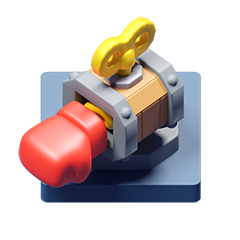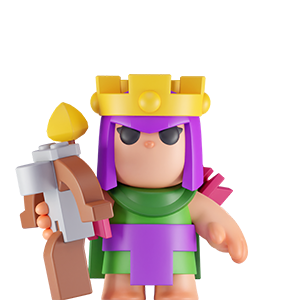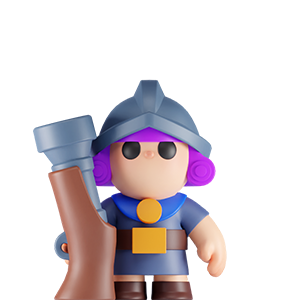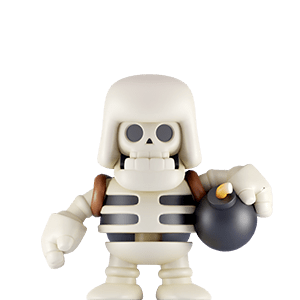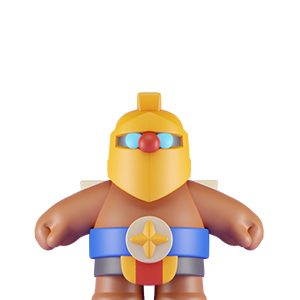 Puncho is the best gizmo to counter melee heroes (BK, SK, and the Monk) to keep them away from your ranged unit.

Placed it on the right or left center of your side to not just push the enemy units away but to trap the wave master when he uses his skill.


Counters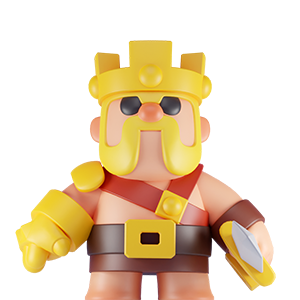 Barbarian King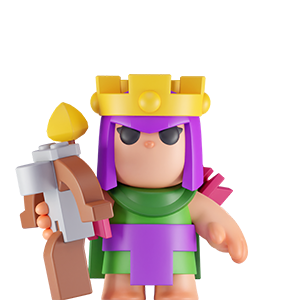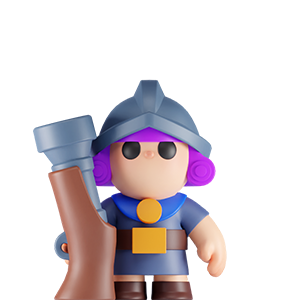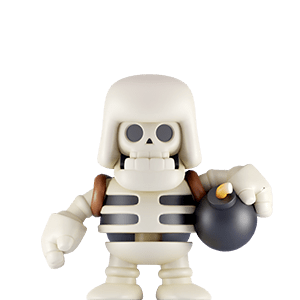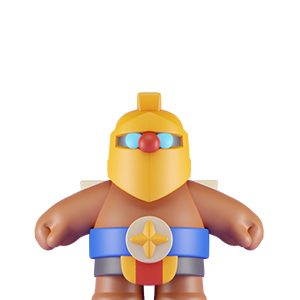 In the first round try to buy a Musketeer and Golden Giant, to kill the time before the melee hero reach your Archer Queen. Then upgrade the Musketeer and add more defenses and stun to your board.

This formation is also applicable to Skeleton King and the Monk.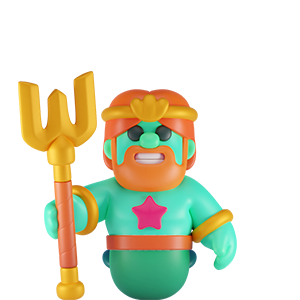 Wave Master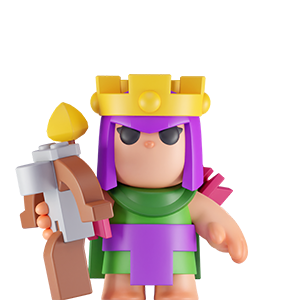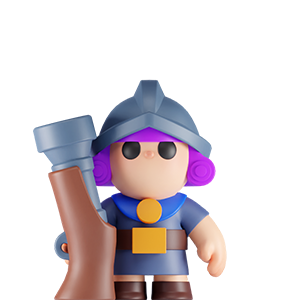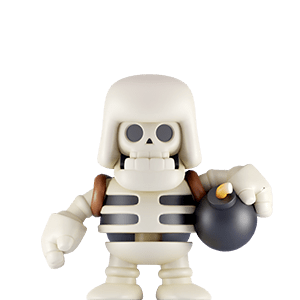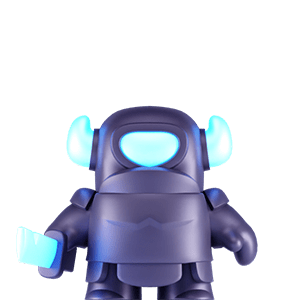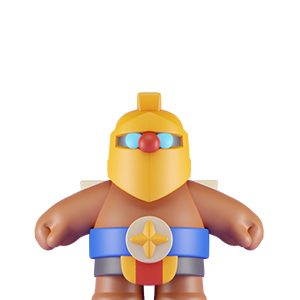 Your main damage here is the max Mini Pekka, it can delay the hero skill while dealing a lot of damage. Buy first the Golden Giant or Giant Skeleton to absorb the first damage, then the Mini Pekka aiming to the hero's path. Always keep the spread formation to stop the Wave Master skill to connect all your minis. This is also applicable to the Royal Champion.

In Shield Maiden, use all your main and sub-damage dealers with a max Mini Pekka to delay its skill while receiving tons of damage. Keep your ranged unit away from the Shield Maiden clash skill.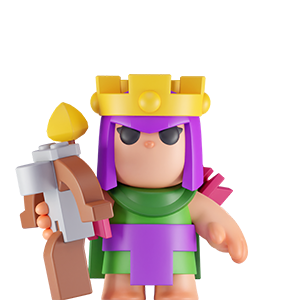 Archer Queen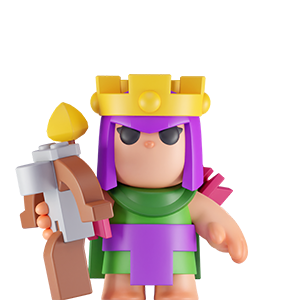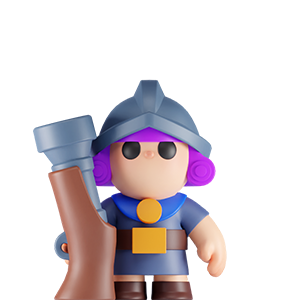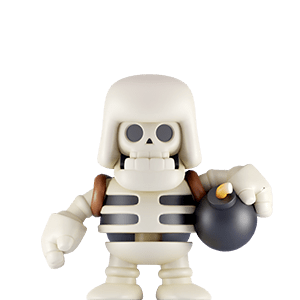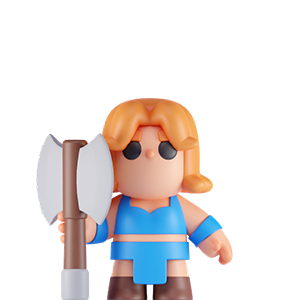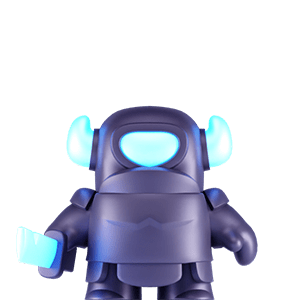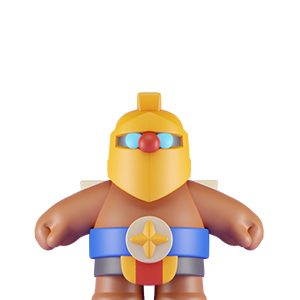 To win in AQ vs AQ, you need to let the enemy AQ use her invincibility first before yours. You can deploy all your cards to delay targeting your AQ or use Gizmo such as Artillery and Shield to easily counter her deck.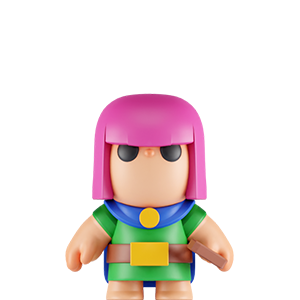 Archer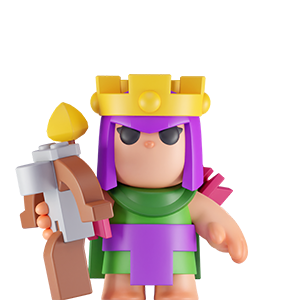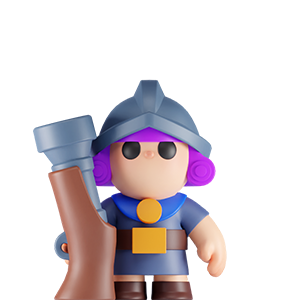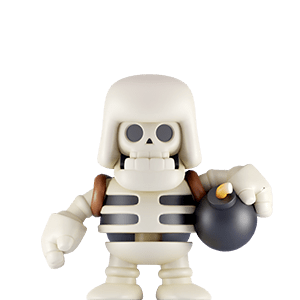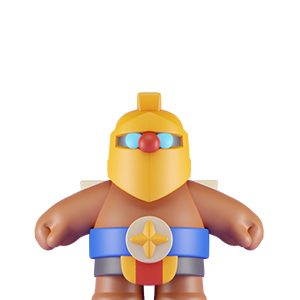 If the enemy use an Archer, move the range in the second row then put one-two mini on the back. Keep the Archer Queen away from the archer than the Musketeer to activate the invincibility and to keep the Musketeer untouch.

This is also applicable to the Miner.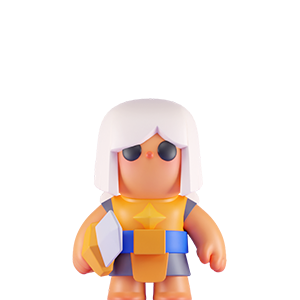 Battle Healer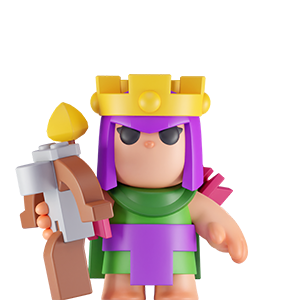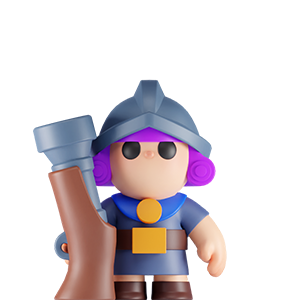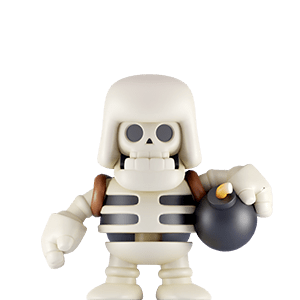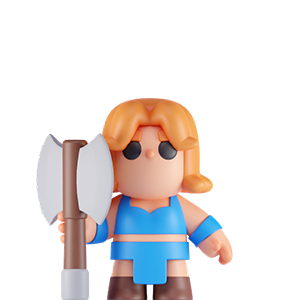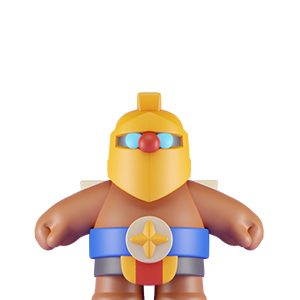 If the enemy has a healer or pancake, use max Valkyrie to clear the board while gaining infinite heal. Upgrade the Valkyrie to its 3s first to gain anti-regen, followed by 1s then 2s for ATK speed and boast.

If facing the witch, you can only upgrade 1s and 2s to clear the board easily.

Full Counter AQ Control v4.5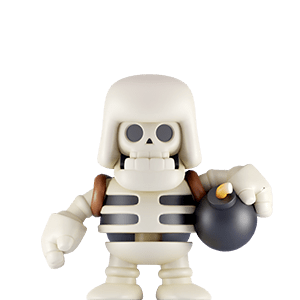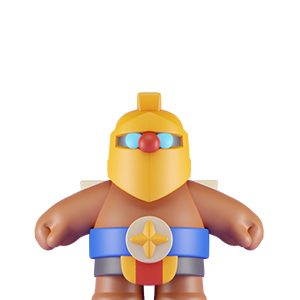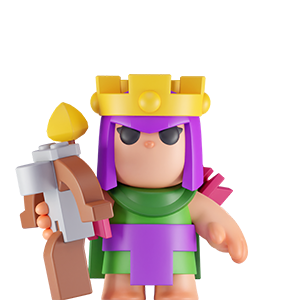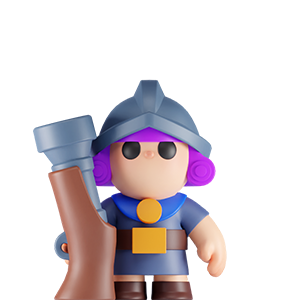 Created Feb 6, 2023 by Arch

Advanced Deck Stats
Elixir Distribution
Upgrade Possibilities
(Max per Minis by cost)
7
About This Deck
The deck Full Counter AQ Control v4.5 was originally created on Feb 6, 2023 by Arch. This deck uses Archer Queen as the hero with Musketeer, Giant Skeleton, Valkyrie, Mini P.E.K.K.A, and Golden Giant as the supporting units. This puts the total deck cost at 15, DPS at 6.6, and HP at 126.
Be sure to support your favorite decks and creators by upvoting their builds, videos, and anything else they share that you find useful. Check out the profile page of Arch for more of their builds.
Want to create your own deck to share? Head over to our Deck Builder and show everyone what you can do!
Are you sure you want to delete this deck?
Are you sure you want to report this deck?